1979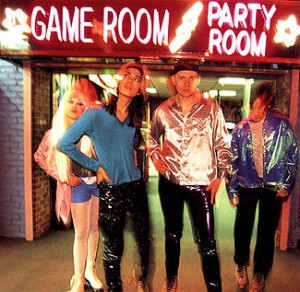 Artist: The Smashing Pumpkins
Album: Mellon Collie and the Infinite Sadness
Label: Virgin, Chysalis
Year: 1995
Producer: Billy Corgan, Flood, Alan Moulder
Engineer: Billy Corgan, Flood, James Iha, Alan Moulder, Chris Shepard
Studio: The Village Recorder, Pumpkinland, Sadlands, Bugg Studios, Chicago Recording Company
Notes:

Where to begin?
This studio concoction is deep, so our study grows longer-winded than we typically tolerate. The recordingology discipline of fitting-it-on-a-postcard is happily abandoned, because the recording offers so much.
Recordingologists know that -- while we regularly zoom in on isolated moments of recording inspiration -- all that matters is how the production comes together as a whole. This mix, with the artists at the top of their game working with a team that includes Flood and Alan Moulder, is rich with discrete examples, yet these individual gestures matter only because it all fuses into a recorded work of art that many of us would bring along to that proverbial desert island, should it come to that.

Groove
The expressive time feel is strongly defined by the tension between human and machine. We are offered a drum machine, the Alesis HR-16, at the intro. Add to that Pumpkins Drummer Jimmy Chamberlin playing actual drums, entering in the B section of Verse 1, after "...you and I should meet." It's so clearly real, acoustic and human, yet it is pulled back from total freedom by way of loops, layered over a drum machine pattern, plus added samples (the Hi Hat?) triggered with hypnotic regularity. It all adds up to a seductive real vs. machine debate that draws in so many listeners. The human expressiveness of the live performance within this groove is itself further constrained, as we get to hear only 4 bar and 2 bar snippets of Jimmy's human effort.

Echo
And then some.
The fluttering vocal echo -- Billy Corgan singing Oohs and Aahs and other nonsense syllables tracked during the songwriting phase -- tucked into the electric guitar sample is a hook that would not exist without an artist like Flood playing the studio like a musical instrument. Among his many other talents, he is particularly known at this point in his career as a master of the Eventide H3000, so it's more than an echo -- it's a multi-effects synthesis of a new timbre with strong melodic appeal.

Gating
Whether samples or actual drums, we hear gated snare come and go throughout the tune. Often, it's a distorted snare sound, cropped unnaturally short by a gate. The snare sample in the opening loop is itself already gated, and distorted.

Distortion
The drum samples and drum loops from the Alesis HR-16 are selectively treated to strong doses of distortion. It's always restrained, focusing on timbre and texture, not rebellious intensity.

Compression
The drums, the drum samples, and the drum loops offer impossibly controlled dynamics, thanks in part to compression. Machine meets compressed human expressiveness for a steady drive. The rest of the arrangement offers tracks that stay within tight amplitude bounds because of heavy-handed, but effective, compression.
Billy Corgan's lead vocal is certainly compressed too, but it is actually allowed more dynamic freedom than the rest of the arrangement. Every other track is reigned in by compression. Billy's lead vocal, fragile and pinched but incredibly expressive, is allowed to dominate the mix and drive the emotion, sliding between too loud and too soft. This is heavy-handed compression across most tracks, with finesse.

Doubling
Don't forget to savor the hard-panned electric guitar flourishes that are fundamental to the groove, two similar samples of actual performances, tickling the ears left and right.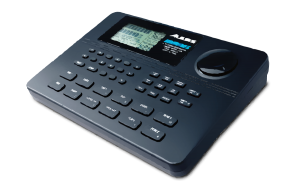 Don't miss this special opportunity to own a bit of what you hear.  The drum machine that appears in 1979 was built in 1994 and is available in 2017.  A bargain at $30,000.
---