I Have the Touch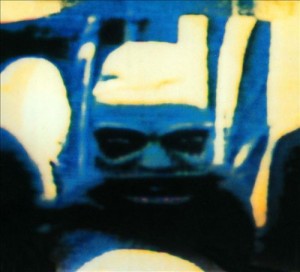 Artist: Peter Gabriel
Album: Security (Peter Gabriel #4)
Label: Charisma, Geffen
Year: 1982
Producer: Peter Gabriel, David Lord
Engineer: Richard Chappell
Studio: Ashcombe House in Swainswick, Somerset, England
Notes:

Flanging
The uniquely hollow sound of the drums comes courtesy of heavy flanging. Hear it sweep during the fills.
Did I say drums? That would be a drum machine, likely a Linn Drum.

Reverse Reverb
Reverse Reverb on the vocals, for the wishful line, "Wanting contact." A fond greeting from 1982.
While identifying the period of the piece, it's not so overdone that it dates it. It is tasteful, appropriate, durable.
Don't worry, there's more reverse reverb later: "Shake those hands!" and in the chaotic outro.

Gated Reverb
Throughout this entire album, PG continues to challenge the very idea of a snare drum, a journey begun two years earlier with "Intruder." It is most revealed here in some of the heavier, flanged fills.


---