Sound FX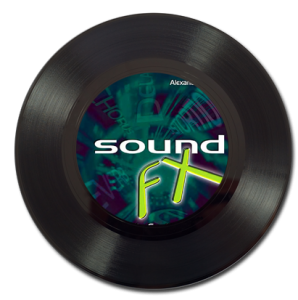 Every session, every gig, every day, recording engineers strive to make the most of their audio signal processing devices. EQ, Compression, Delay, Distortion, Reverb and all those other FX are the well-worn tools of the audio trade.
Table of Contents from "SoundFX"
Sample Chapter from "Sound FX"
Recording and mixing, live and in the studio, engineers must thoroughly master these devices to stay competitive sonically. Its not enough to just know what each effect is supposed to do. Sound FX explains the basic and advanced signal processing techniques used in professional music production, describing real world techniques used by experienced engineers, and referencing popular music examples released internationally. The reader learns not just how to, but also what if, so they can better achieve what they already hear in the productions they admire and chase what they only hear in their imaginative minds ear. Sound FX will immediately help you make more thorough, more musical use of your sound FX.
F e a t u r e s :

A chapter dedicated to each key effect:

Distortion
Compression & Limiting
Expansion & Gating
Reverb
Equalization
Delay
Pitch Shift
Volume

More than 100 line drawings and illustrations.
Discography of FX at the end of each relevant chapter.
---