Stefan Kudelski – Inventor of the Nagra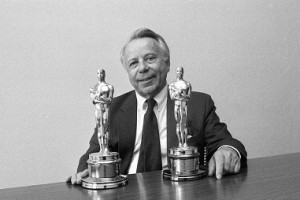 We lost an audio pioneer, Stefan Kudelski, today, 29 Jan 2013.
Swiss broadcasting offers this short article.  And here is a nice Ode to his portable tape machines.
His legacy is more than these machines — and it's about more than portability.  His commitment to extraordinary quality – mechanically and sonically – set the bar high, from 1951.  At this same time, Les Paul and Mary Ford were defining the limits of sound on sound recording quality with recordings like How High the Moon.  Multitrack production was still just around the corner.  Kudelski-led Swiss engineering, aimed at professional audio, has no doubt made all audio since, more professional.
---