Music on TV? Yes Please!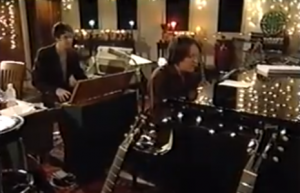 Paul Thomas Anderson & Jon Brion & Elliott Smith & Brad Mehldau & more. . .
Great talent.  All Live.  Far more music than chat.  Oh, and the highest audio standards.  Smooth out the rough spots and this is a show most recordingologists would like to see, I suspect.  In a perfect world, there would be more of these types of shows, and maybe one less Law & Order, CSI or NCIS franchise could make room?
---
httpv://youtu.be/PK4okHerWeI
---
---