For What It's Worth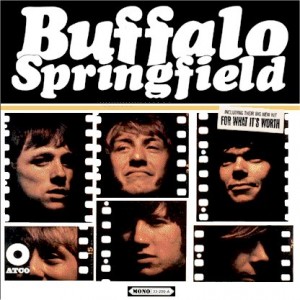 Artist: Buffalo Springfield
Album: single, then
Buffalo Springfield 1967 re-issue
Label: ATCO
Year: 1967
Producer: Charles Green, Brian Stone
Studio: Gold Star Recording Studio, Hollywood, CA
Notes:

Tremolo
With a strong, deep, slow tremolo almost certainly courtesy of a Fender Amp on the Orange Gretsch G6120 (Chet Atkins), Neil Young's alternating two harmonics communicate fragility and innocence on the edge of something dreadful as the tune slowly unfolds.

Distortion
Break-up distortion on the harmonics, short phrases and yearning solo adds to the tension and pain.
The sparse arrangement (notice how simple the 'drum part' is) gives all the instruments room to communicate their own timbres, rhythms and emotions. The distortion and tremolo give Mr. Young's guitar contributions the audio contrast that his performance demands.
---