4 Questions about Prince

Your recordingologist-in-residence, Alex U. Case, was asked 4 questions about his presentation at Purple Reign – An Interdisciplinary Conference on the Life and Legacy of Prince,  Read it online, and have a listen to some Prince music while you're at it.
Through tape speed manipulation, a Publison Infernal Machine, or even his Boss Octave Guitar Pedal, he would fabricate new harmonies, and transform himself into new characters, genders, creatures, and machines — never as gimmick, always for art.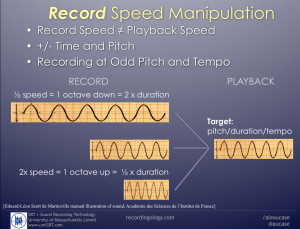 While you're at it, check out the Pitch Shift-ography for some more on the effect.
---