Vocal FX – Spreader

Enhance any center-panned, mono track with a stereo effect consisting of two different short delays with small, symmetric pitch shift, hard panned left and right.
Spreader – Signal Flow
Have a look, and a listen. Signal flow, per discussion (online or in Sound FX):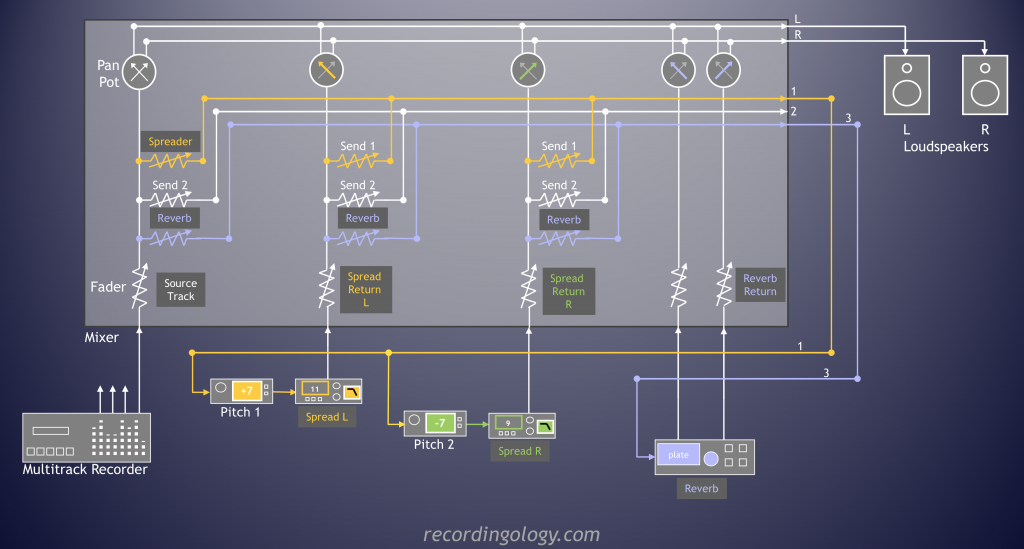 The video below uses these key elements within the DAW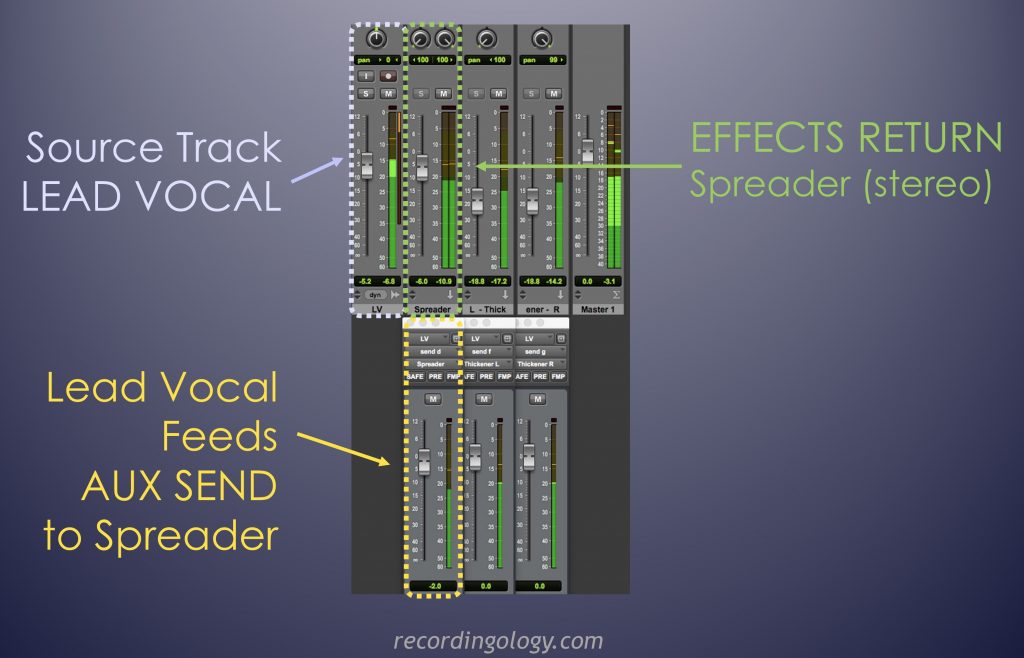 They are connected as shown here: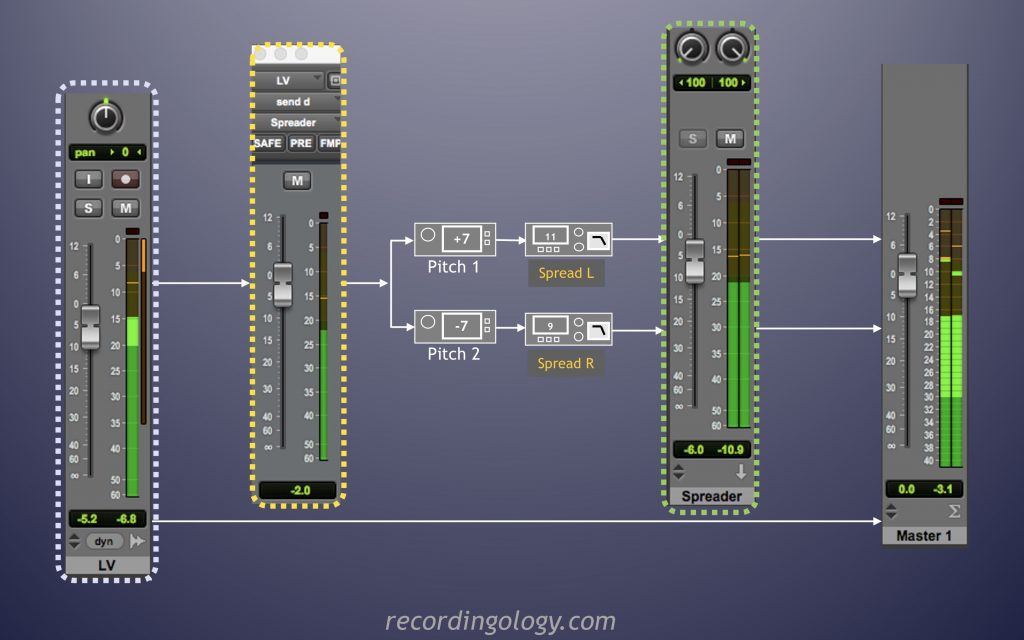 ---
Spreader – Audio Example
Listen to the falsetto voice, with and then without the Spreader.
---
More on Vocals
---
---