Vocal Microphone Choices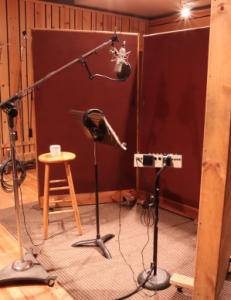 Is there a more important engineering decision than selecting the right microphone for each vocalist you record?
Transducer Type
– Condenser
– Ribbon
– Moving Coil
Critical Sources of Optional Coloration
– Tubes
– Transformers
Microphone Variables
– Pickup Pattern
– Pad
– Roll-Off
---
The Significance of the Microphone
Vocals, without a microphone? Yes. But the singers had to project, almost shouting. Of course, without sound reinforcement systems, singers were used to this performance style.
Compare it to the fuller tone captured by the microphone, and the more conversational performance dynamic now possible with the same singers, different song.
Electronic recording motivated entirely new performance styles, and Whispering Jack Smith had a hit with Me and My Shadow, reaching the listener with an immediacy and intimacy unheard of without a microphone.
---
---
Enter the Ribbon Microphone
With extreme proximity effect and gentle rolloff at high frequencies, the ribbon makes for an excellent vocal microphone.
The uniqueness of the ribbon is embraced fully when it's audio qualities are exploited to define a new genre of singing: crooning.
Nat Cole is a first class example.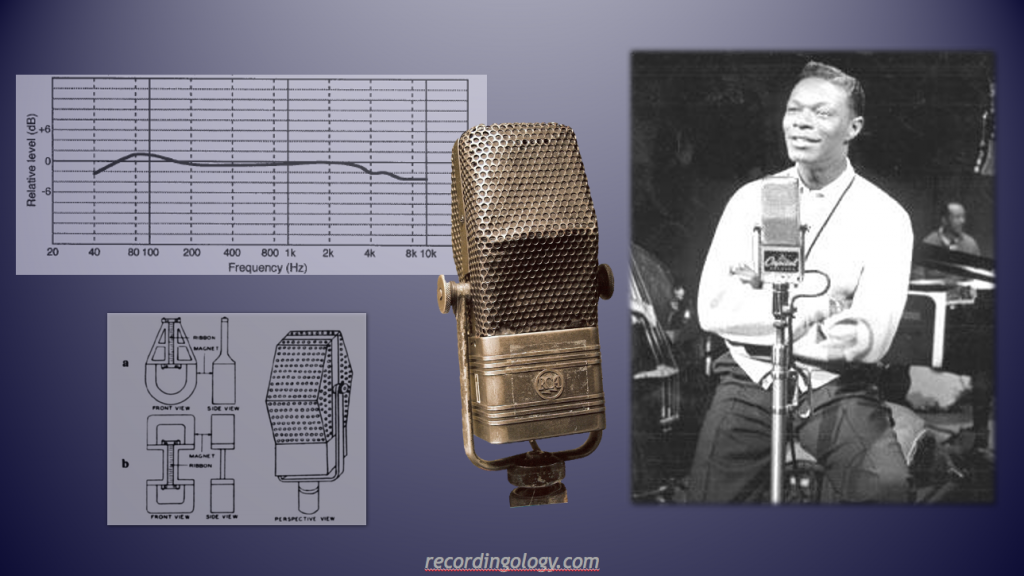 Bing Crosby is hard to imagine without the ribbon sound.
But the ribbon doesn't just croon. It can simply be a perfect pairing with a great voice. Rosemary Clooney offers many examples.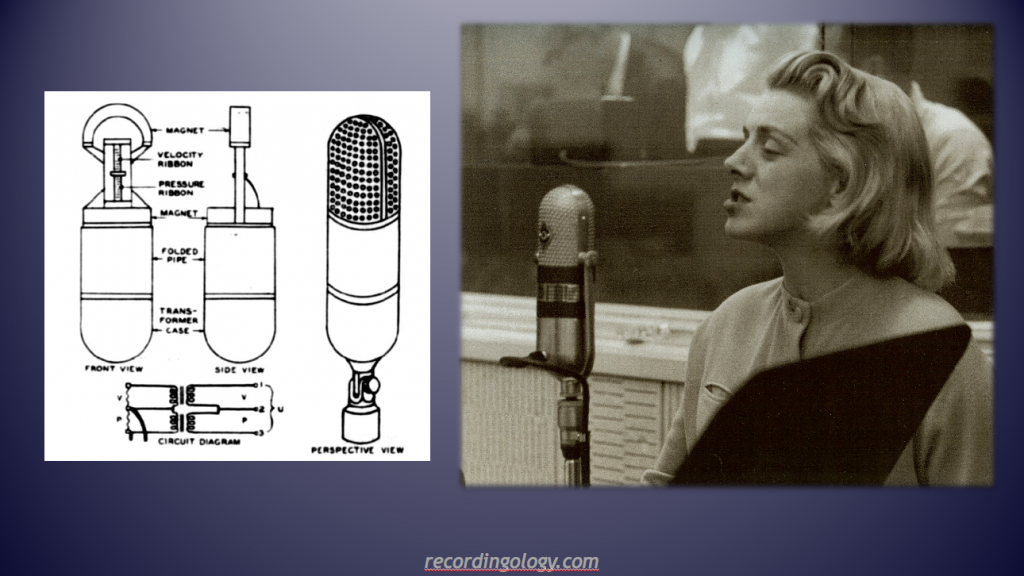 Mary Ford's 12 vocal layers for the song How High the Moon were recorded, sound on sound, using an RCA 44BX ribbon microphone.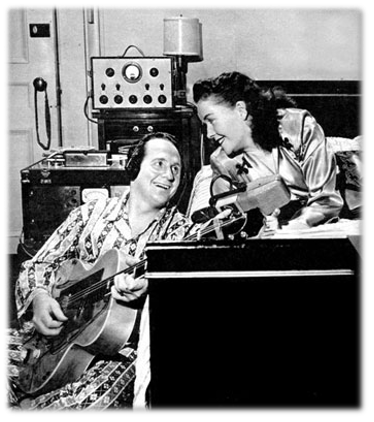 ---
Enter the Condenser Microphone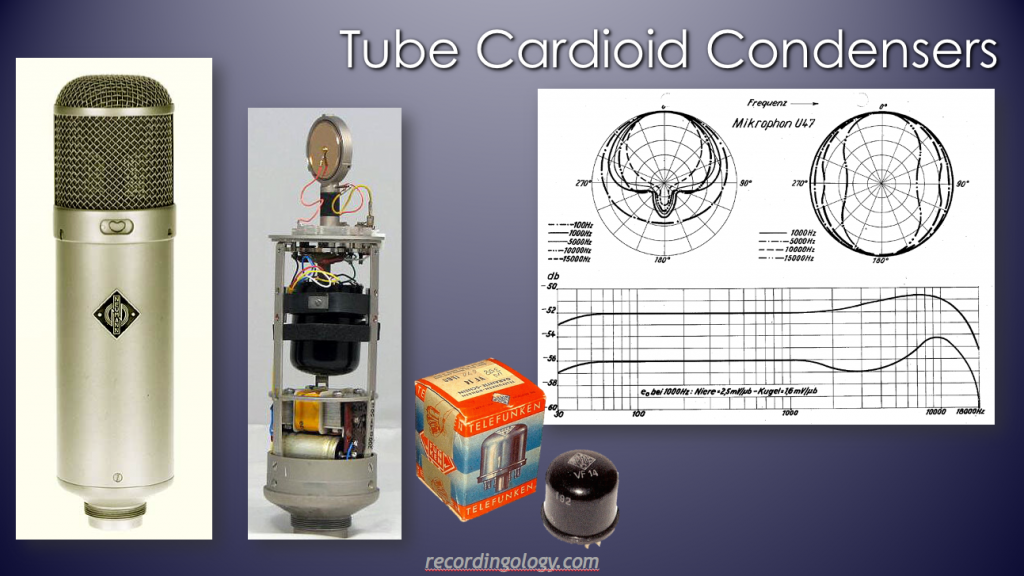 With much better transient response and high frequency reach, the condenser — specifically the large diaphragm cardioid tube condenser — quickly became the preferred vocal microphone for most pop recordings from the mid 1950s onward.
In cardioid, the upper mid frequency lift helps exaggerate the timbre in flattering ways, while the higher frequency pick-up finds expression and emotion.
Frank Sinatra and a Neumann U47 did some great things.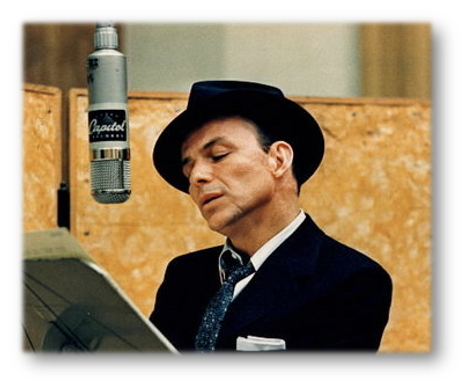 Beatles vocals were almost entirely Neumann U48 (in Bidirectional) or U47 (set to cardioid). From Me to You is almost certainly tracked with the two lads on either side of a U48. Enjoy the nice dose of chamber reverb on the vocals too.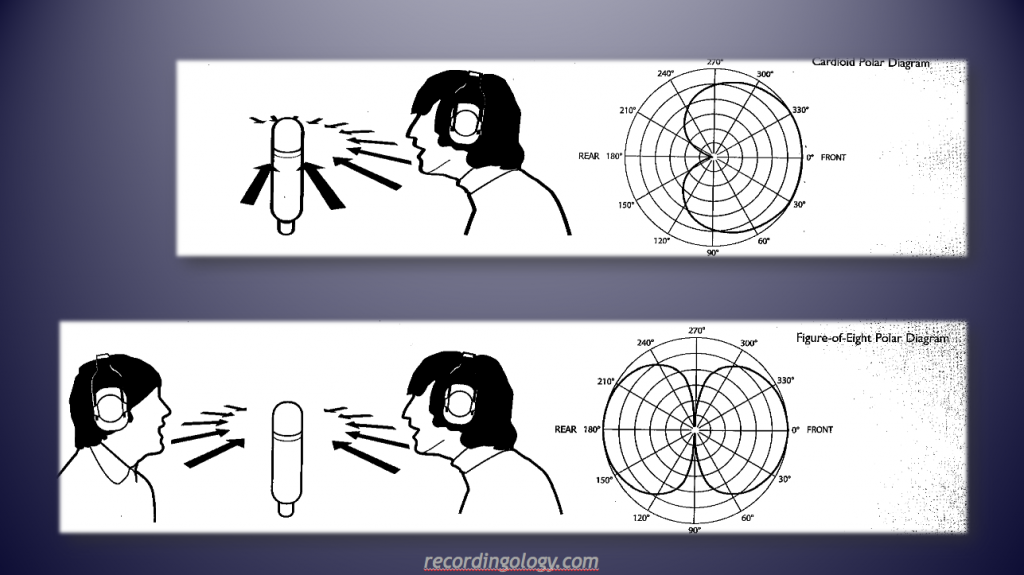 ---
Enter the Moving Coil Cardioid
Shure introduced the world's first uni-directional moving coil dynamic microphone in 1939, The Shure Unidyne, still made to this day.
With its cardioid polar pattern and durability, it immediately found favor in live sound, preventing feedback, and surviving life on stage and on the road.
With its ability to handle the peaks in a close-miked vocal signal, which can reach levels as high as 150 dBSPL for intense performances, particularly when hand held and brought very close to the mouth, the moving coil microphone can be a great choice where condensers and ribbons would fail. With it's own presence peak providing an upper mid-frequency emphasis, various makes and models offer different flavors, different character that reward the engineer experimenting with microphone choices on any given voice.
Examples of studio recordings using a moving coil microphone on the vocal abound.
Bruce Swedein, who had access to pretty much any microphone model he might want, famously chose the Shure SM7B for Michael Jackson's lead vocals on Thriller.
The vocal microphone choice on the Red Hot Chili Peppers Blood Sugar Sex Magik was also a Shure SM7B.
---
More on Vocals
---
---